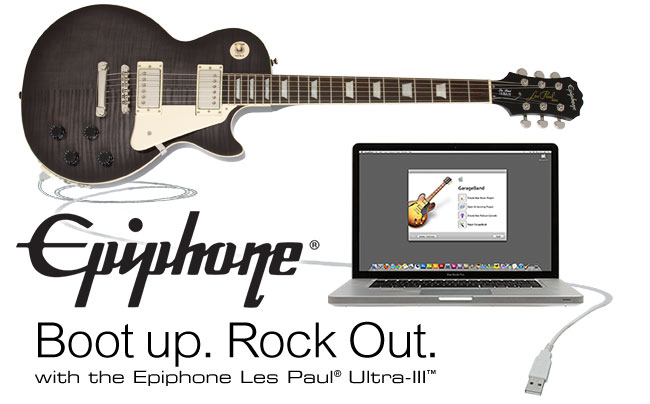 With thousands and thousands of guitars out in the world today, what feature can make you stand out from the competition? Enter the Les Paul Ultra - III. I was browsing the 2012 Guitar World Review Guide and I ran across this guitar But what about this guitar grabbed my attention? Bedsides the beautiful instrument that Epiphone has created, it has the ability to plug into your computer via USB cable.
Along with the cable, included is Native Instruments' GuitarRig, which is software that allows you to play your guitar through the computer and allow you to play through a variety of simulated amplifiers and effects. All while listening through your computer speakers or headphones. This software includes a recorder, metronome, and a tuner.
For prices just around $750, this guitar is a great buy for a Christmas present for someone who you love.